Transition to Oregon's CCO's Smoother than Cover Oregon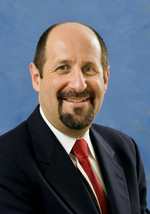 Cover Oregon and its executive director, Rocky King, were the target of sharp questions and disappointment when the Oregon Legislature's House and Senate healthcare committees met two weeks ago. But that wasn't the case for Oregon Health Authority officials when they updated legislators on how Oregon's coordinated care organizations (CCOs) are progressing.
There were some questions about Medicaid expansion and the progress of fast track enrollment, but the informational session's tone was positive and even-keeled. "Things look positive and encouraging," Tina Edlund, the Oregon Health Authority's chief of policy, referencing a quarterly report showing emergency room admissions are down, and many other targets are being met.
In many ways, reality has turned the tables on people's expectations for Cover Oregon and the state's CCOs: people thought that Cover Oregon, which until recently was nationally recognized as being far ahead of other states, to start up with flying colors, and for CCOs to have a far rockier start.
There were numerous concerns when CCOs were first forming: whether hospitals, physician groups and other health providers that traditionally competed against one another would collaborate; if there would be contract disputes between providers; if all geographic regions in Oregon would be adequately serviced, and if particular provider groups—such as naturopaths and chiropractors—would be able to provide care to Medicaid patients through CCOs.
With the exception of lengthy contract negotiations that stalled the start up of the CCO providing care to much of Klamath County, all of the state's CCOs got up and running with little drama.
There continues to be a delay in fully incorporating naturopaths, chiropractors and other alternative health providers into CCOs. Bruce Goldberg, the Oregon Health Authority's director, assured legislators that a workgroup is meeting to create a "more inclusive approach" to contracting with alternative health providers.